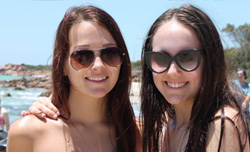 Airlie Beach is the hub of the Whitsunday Region of Queensland, Australia and is the perfect Schoolies destination, with its gorgeous sandy shores, spectacular sunsets, sparkling waters, and vibrant nightlife. It is also the perfect starting point for anyone wanting to explore, with a range of tours running every day.
In addition, Airlie Beach is one of many departure points for the Great Barrier Reef, where there you can swim, snorkel or just relax and enjoy the view offered by this awesome living creation.
If your group is looking for one of the world's best Schoolies experiences in Airlie Beach, make sure to hook up with an established travel and tour operator like Sure Thing Schoolies who will take care of everything to ensure you all have a great time. Your group is guaranteed to stay in a verified Schoolies Resort or Hotel in the perfect location for the best Schoolies experience.
So what are you waiting for? Get ready to have some well-deserved fun by remembering to book your accommodation early! And if you'd like to get your Schoolies trip organised right now (before you miss out!) we can take care of all your needs at the best prices. Details and Packages now available.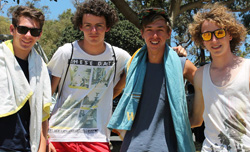 To take the first step, please fill in the form below – we're only one click away!
We can also be contacted at schoolies@surething.com.au
All employees at Schoolies Central are Fully Accredited and Qualified.
Airlie Beach Schoolies: Details and Packages now available