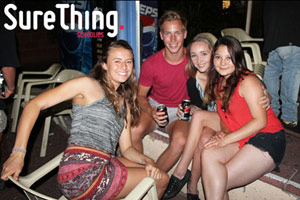 If your group is looking for an awesome Schoolies Week Celebration in Byron Bay, you can't go past its Number 1 rated Schoolies Accommodation – "Byron Bay Backpackers Inn" – which will be at the centre of the Schoolies action.
Set on an acre of lush, tropical gardens in the heart of Byron Bay, the Backpackers Inn offers direct access through the sand dunes to Byron Bay's legendary surf beach, and is only 500m from the lively street scene and pumping nightlife of this diverse and unique surf town. It also offers:
Daily Activities
Schoolies Wristbands
Nightly Entertainment
Extra Security
Best Prices
And more …
The Official Sure Thing Schoolies Travel team is designed specifically to cater for all your travel needs when it comes to Schoolies Week. There's no need to worry about accommodation, deadlines, fitting everyone in… Sure Thing Schoolies does it all for you. Sure Thing Schoolies also has a 100% Safety record for the 9 years that it has been running Schoolies events, and has staff on site at all times to assist if needed.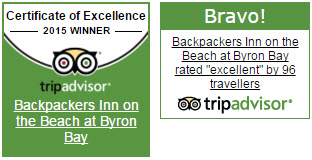 Booking Official Schoolies Accommodation is a huge advantage for all Schoolies who want to enjoy, relax and have fun, as it has the great Schoolies vibe, and also gives you the freedom to explore the beaches, go on tours, try some of the exciting activities on offer and, of course, check out the bars, clubs and nightlife. Sure Thing Schoolies gives you the widest range of options when it comes to Schoolies week, with the best prices available. Details and Packages are now available
To take the first step, please fill in the form below – we're only one click away!
We can also be contacted at schoolies@surething.com.au
All employees at Sure Thing Schoolies are Fully Accredited and Qualified.