Schoolies in Fiji Know How To Make the Most of Their Holiday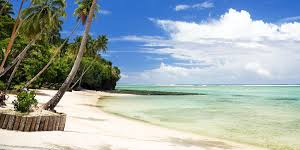 When you put schoolies together in the same sentence as Fiji then it most often means one of the most exciting adventures at a destination that is laden with beauty. While its beauty remains constant it is brought to life throughout schoolies week.
Schoolies in Fiji just never seem to tire of all that this well-known and very popular event has to offer. Although there are lots of schoolies 2017 and schoolies 2018 adventures to choose from the Island of Fiji seems to have something a little more intriguing about it. It could be that students who are off on a schoolies break really are in need of some rest and relaxation as well as plenty of fun and the Island provides the perfect setting for this.  As Fiji prepares for its onslaught of young vibrant students there is always something popping up in the news about it.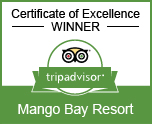 Many of the Schoolies have now been talking about the Awesome Fiji Schoolies event at Uprising Beach Resort Fiji and Mango Bay Resort. It is fast becoming the hot spot of Fiji for schoolies from all over Australia. The new generation of Schoolies have arrived and they are demanding bigger and better things. Schoolies want the Freedom of being on the mainland whilst having access to one of the most amazing beaches on the island of Fiji. Uprising Beach Resort Fiji and Mango Bay Resort in Fiji gives you the kind of Schoolies experience you dream of.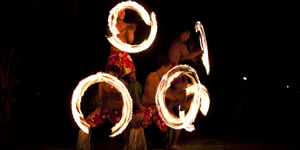 Spend your days experiencing the great attractions and activities that Fiji has to offer (including some of the stuff you would miss out on if you were isolated on one of the small island resort), you can explore the culture and get the full Fiji experience.
Freedom is what you're after. Freedom to enjoy your Schoolies Week after so long at school. Schoolies Central knows exactly what you want : )
During the day you can sunbake on the pure sands of the of the beach then party at night at the Schoolies parties and Fijian nightclubs with awesome Schoolies events (Schoolies Central wristband required for entry).
Don't miss out! Find out what is making this the Number 1 Schoolies event.
When a schoolie has replenished their energy, then it's party time. Lots of party scenes to enjoy with some non-stop dancing is a common scene here. Add to this all the other activities that are so popular at any of the schoolies events and there is nothing in the mix to create any type of disappointment.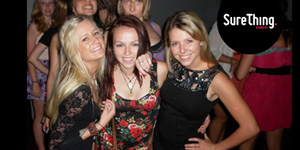 Once you have decided that you are going to head to Schoolies in Fiji then there isn't a moment to spare before booking your travel and accommodation. Never underestimate how popular these events are or think that you will have plenty of time for last minute arrangements. It is also important that you use quality travel arrangers to ensure that you are getting the best for the cheapest, and close to where all the action is surely to be. The recommended schoolies travel agent is Schoolies Central due to the depth of experience and accreditation in the field, the staff are also known to provide the best possible price. If you like, you can contact one of the staff on schoolies@surething.com.au
Make sure you make a list of what you want to pack and have a good assortment of clothing, but keep the suitcase light with lots of mix and match clothing. After all you don't want to waste a moment of your time there, and a shortage of clothing could mean you will be spending several hours doing laundry instead of enjoying yourself.
Just as you have created many great moments and lots of friendships through your school year you are bound to do the same as one of the schoolies in Fiji. Most that have enjoyed this experience will tell you there is no greater way to top off a school year.
We're open 24 hours (now that's commitment!) and can help you with your travel and accommodation arrangements. We're experts when it comes to finding the best travel and least expensive but great places to stay for all schoolies no matter what the destination schoolies@surething.com.au