There was a time when Schoolies week Down Under meant the Gold Coast. Then other tourist spots around Australia jumped on board the Schoolies week bandwagon. Now that bandwagon has grown wings and Schoolies is also an international event. Aussie teens – you must be at least 16 – can celebrate and party in beautiful Thailand. It's unbelievable.
What's the Goss?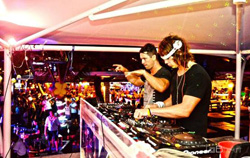 The accommodation is on an island in Thailand said to be the safest in the country. Food and drink is usually cheaper than in Oz. There is no curfew for those who want to party into the night. Alcohol is available and sensible consumption is always recommended. The locals are extremely friendly and welcome tourists and Schoolies back every year.
When you book with Schoolies Central you get a heap of benefits.
Your hotel is the centre of the action
There's no need to travel to parties and events
Your unique wristband is your key to Schoolies events
Your booking is safe and your entry guaranteed
Going with the experienced and trusted operator leaves you free to relax and party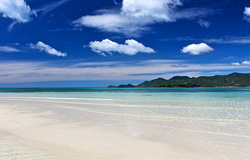 There are many reasons why Schoolies are now venturing overseas for their end of school celebrations. There are some magnificent cultural experiences in Thailand. The climate is great, the accommodation and eateries are awesome and the beaches superb.
Travel time is relatively short and you can arrive, check-in and be on the beach in a few hours. With no curfew you can be enjoying the freedom and fun times available on this special island.
But do yourself a favour. Leave the arrangements to the pros. Schoolies Central have been running awesome Schoolies packages for ages. They know how to allow you to have a seriously epic time. Let them do the heavy lifting while you sort out which gig you're going to tonight.
All employees at Schoolies Central are Fully Accredited and Qualified.
Schoolies in Thailand: Details and Packages now available
Full Schoolies Packages starting $1,995 per person including Flights from Australia, Luggage, Schoolies Airport Transfers, Schoolies Accommodation, Schoolies WiFi, Official Schoolies Singlet, One Hour Thai Massage, Hosted Schoolies Parties and Events every night, no additional taxes and no bond required