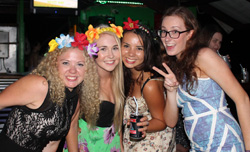 If you know anyone who has been to Vanuatu with Schoolies Central – they'll be able to tell you exactly why it's rated as the Number 1 Schoolies event.
Schoolies in Vanuatu gives you the perfect mix of freedom, sunshine, tropical beaches, and Schoolies parties and events every night.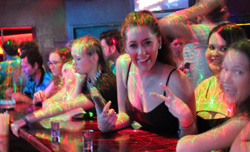 Vanuatu is just off the coast of Australia and is one of the safest places in the world – just one of the reasons why Vanuatu is labelled as "The Happiest Place on Earth". It's a friendly island where the locals are amongst the nicest people you can ever hope to meet – making it a perfect and safe location for Schoolies.
Schoolies Central runs the main Schoolies event in Vanuatu – and has done so for 8 consecutive years. Enjoy a cocktail by the beach during the day or try the local Vanuatu beer – Tusker!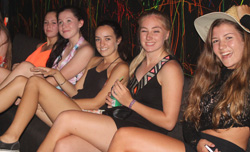 Schoolies Central hosts exclusive Schoolies events at the 8 bars and night clubs in the main city of Vanuatu, ensure you have the Official Schoolies Central wristband to make sure you don't miss out on the Schoolies Parties and Events (including the Schoolies Vanuatu Party Cruise!) The Schoolies Central wristband is needed for entry to all Schoolies Parties.
Schoolies in Vanuatu is for Schoolies aged 16 to 18. If you're heading to Vanuatu for Schoolies with Schoolies Central – Then get ready for The Best Week of Your Life. Guaranteed.
It's important to get a good idea of what you're in for before booking your schoolies trip. Schoolies Central will look after all of that for you with one of our Dedicated Vanuatu Schoolies Crew.
All employees at Schoolies Central are Fully Accredited and Qualified.
Schoolies in Vanuatu: Details and Packages now available
If you need additional assistance with any booking, or have a special request, simply contact us via phone 1300 49 59 69 (extended office hours) or email us at schoolies@surething.com.au